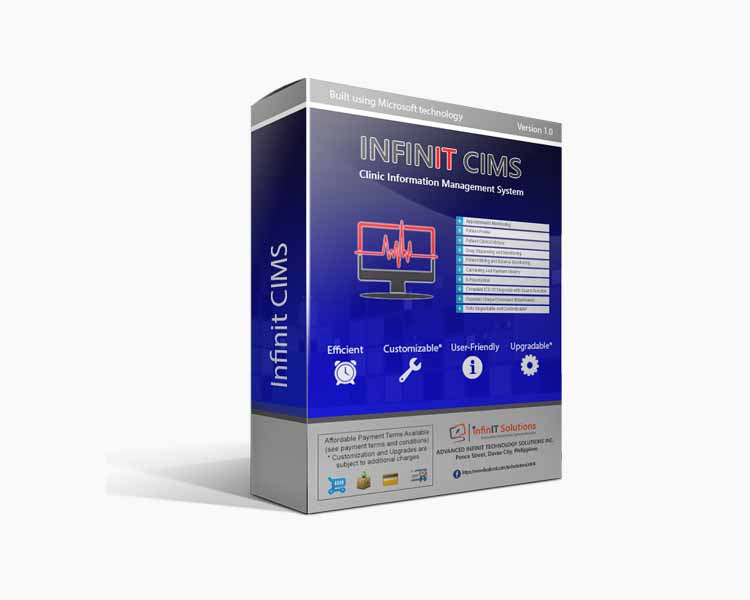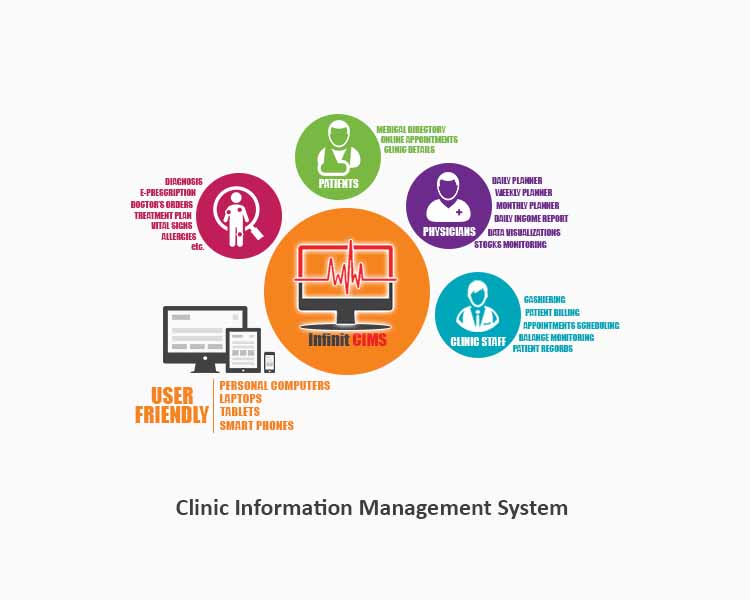 Clinic Information Management System with Online Appointment
Infinit Clinic Information Management System (CIMS) is a complete solution to manage a clinic's day-to-day operations with ease.
Our CIMS provides a user-friendly environment that is easy to operate and understand to every user. It is designed to work within a computer network between Doctors and Clinic Staff to optimize operations and efficiently manage appointments, patient profile, clinical history, and billing. Our system is tailored to not just keep records, but also to improve and streamline business processes, minimize overhead expenses and provide ways to monitor the daily sales and balance payments. Our CIMS is built using Microsoft's latest technology to ensure scalability and accomodate future upgrades and improvements.